It all started with an unshakeable optimism to create incredibly unique, timeless designs for the home. Abel's innate curiosity led him to bronze molding, wood finishing, and experimenting with materials and crafting techniques of different style periods.
Abel believes in diversity and hidden talents. Four years ago, he started his own studio with the vision of partnering with artisans throughout Santiago to combine a different set of expertise and create breathtaking masterpieces.
Inspired by everyday design, Abel's pieces are a testament to function and beauty. From woodworking to ceramics and metal smiths, Abel's designs depict the incredible creativity and talents of local artisans and bring them to life.
If there is one person who understands how to combine styles and designs of a different era and use raw materials to create minimalistic, timeless pieces, that'd undoubtedly be Abel.
Let's hear directly from him!
1. When did you decide to become a designer?
At the beginning I wanted to study interior design, because I always liked to help my mother at home to organize spaces, it was like therapy for me. This simple act made me think that I could study something related to design, then I knew the career of product design and decided to study this.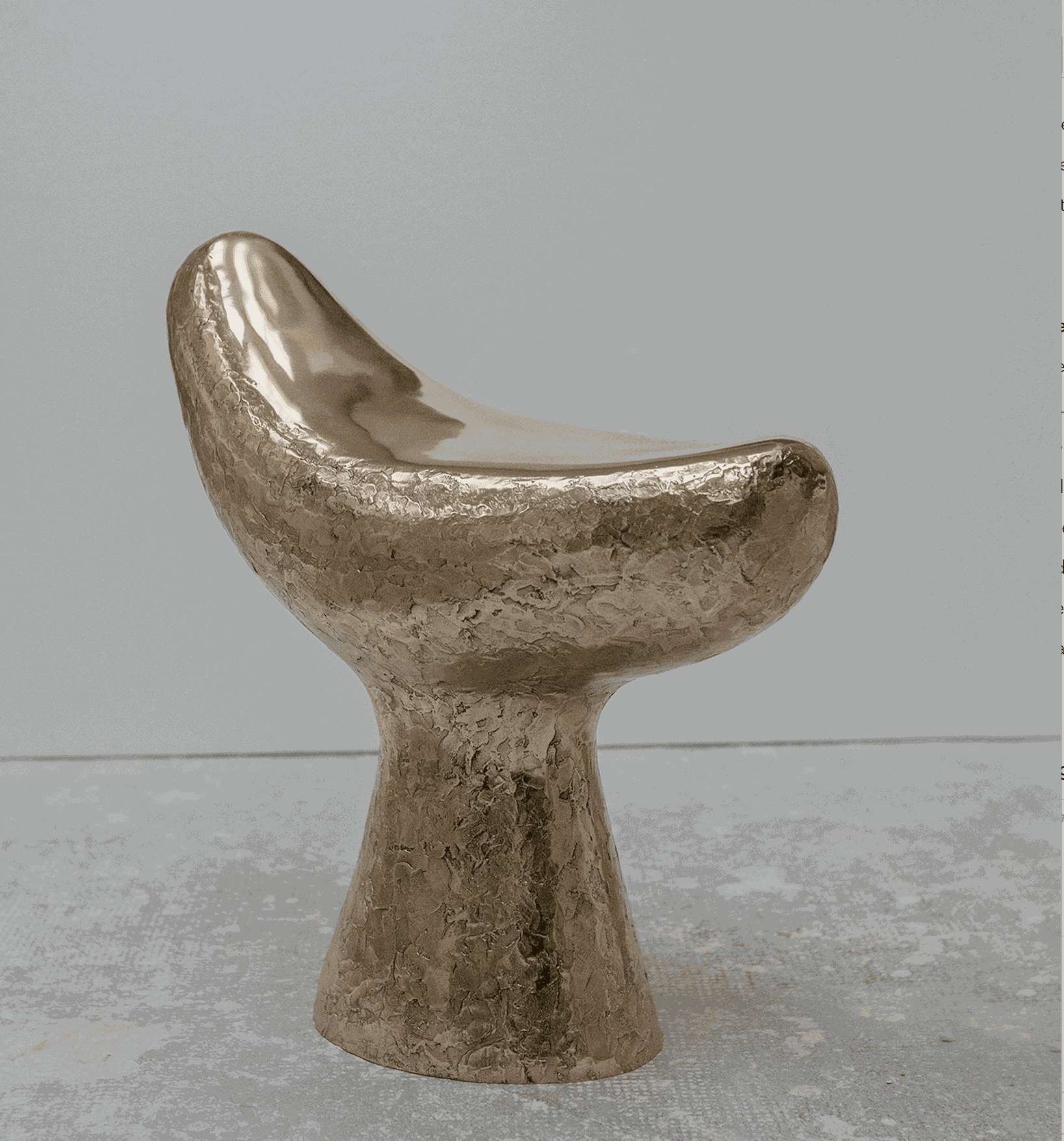 Bird Stool. Designed Exclusivifor 88 Gallery London.
2. How did you get involved in working with bronze?
I have been working with bronze since I lived in Chile. I used this material to make small pieces in bronze with the sand casting technique, very artisanal. I love bronze, its color and the weight that this material offers. Here in France, it was different. I started making some models in plaster, but I realized that this material becomes fragile over time, so I decided to look for opportunities to develop my pieces in bronze. It was difficult for me at the beginning to understand how I could create a large piece in bronze, but finally I searched and visited many workshops here in France where I realized the process of the lost wax casting. Then I took the risk to make my pieces in this material.
L'Homme Sans Bras. Exclusivity for Galerie Scene Ouverte.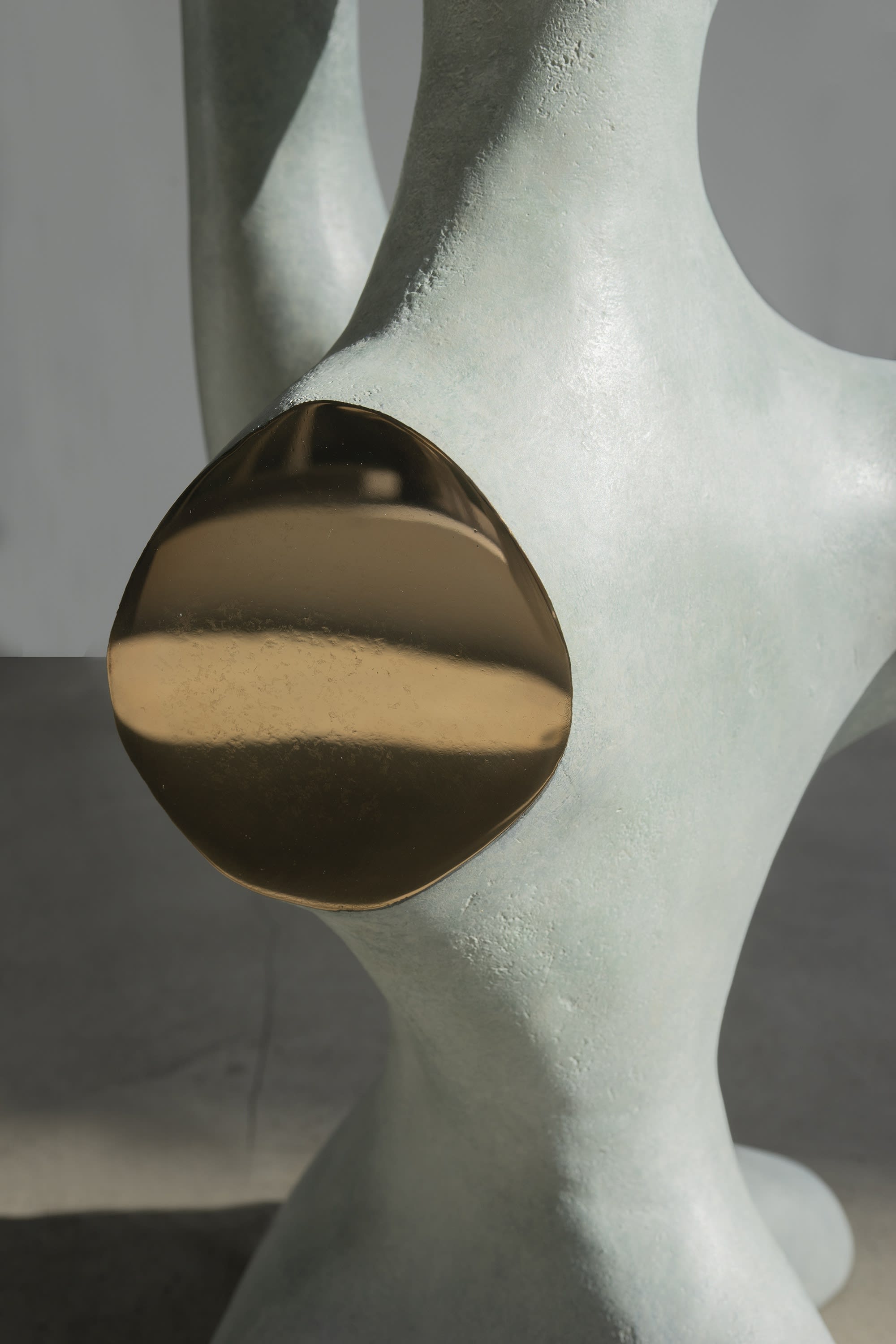 L'Homme Sans Bras. Exclusivity for Galerie Scene Ouverte.
3. What has been the most challenging part of being a designer?
Is not a challenge, but I think as a designer, it has been difficult to give price to my products. In my case, with time I have realized the real value of my work and the pieces that I make.
4. Any new exciting project that we should know about?
I am currently working on some private commissions and a collaboration with a retail design brand.
5. Describe your design process.
Currently I make my own models by hand in plaster. First, I make a solid structure and then I start sculpting the plaster to the final piece. This piece in plaster is the master model to make a silicone mold, and finish with the casting bronze.
6. If you didn't live in Paris, where would you live?
Santiago de Chile.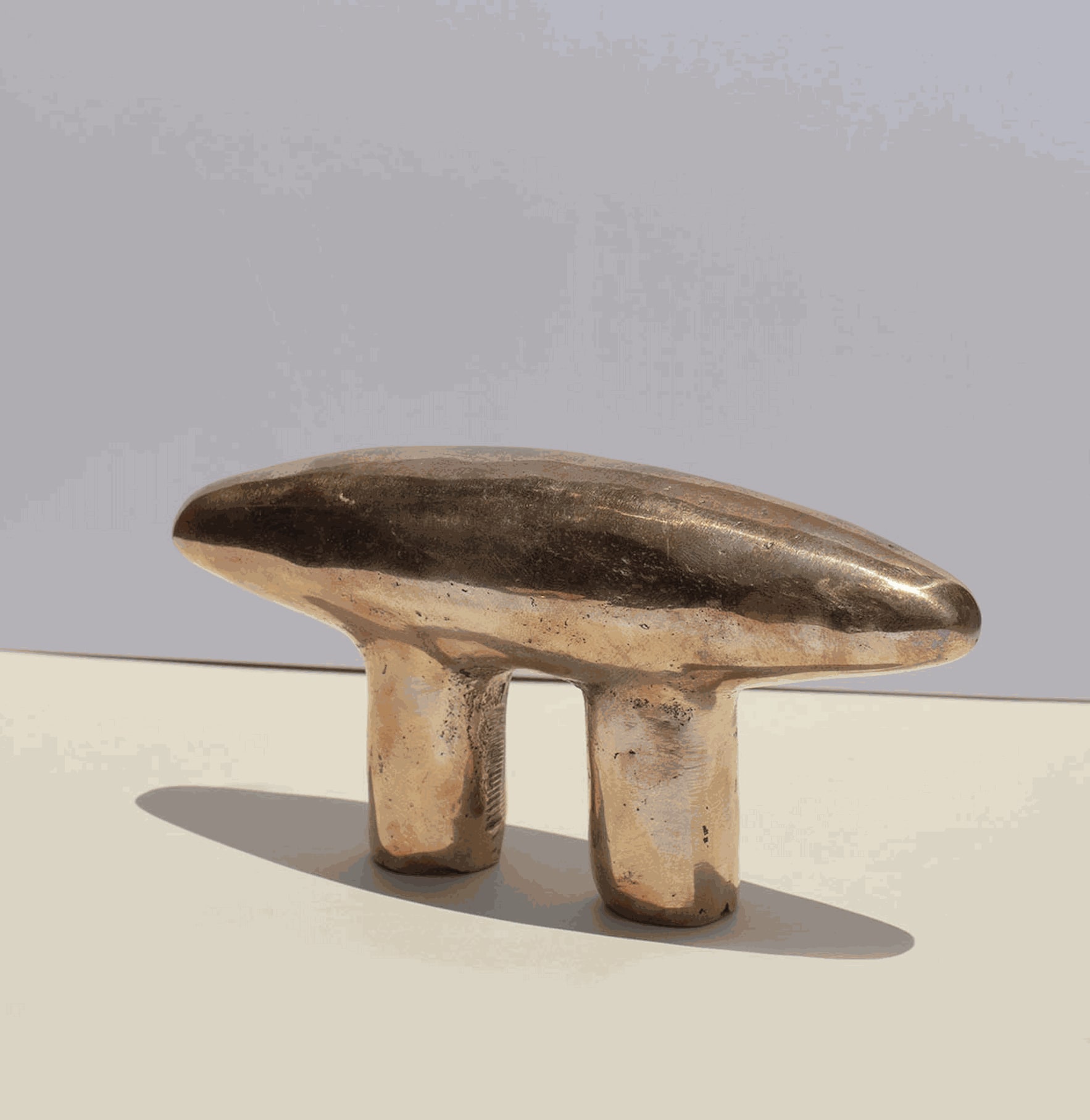 Limited Edition - Mutare Bench. Exclusively for 88 Gallery London.
Limited Edition - Camelopardalis.
7. If you had a chance to interview or collaborate with someone, dead or alive, who would that be?
Federico Assler, Chilean sculptor.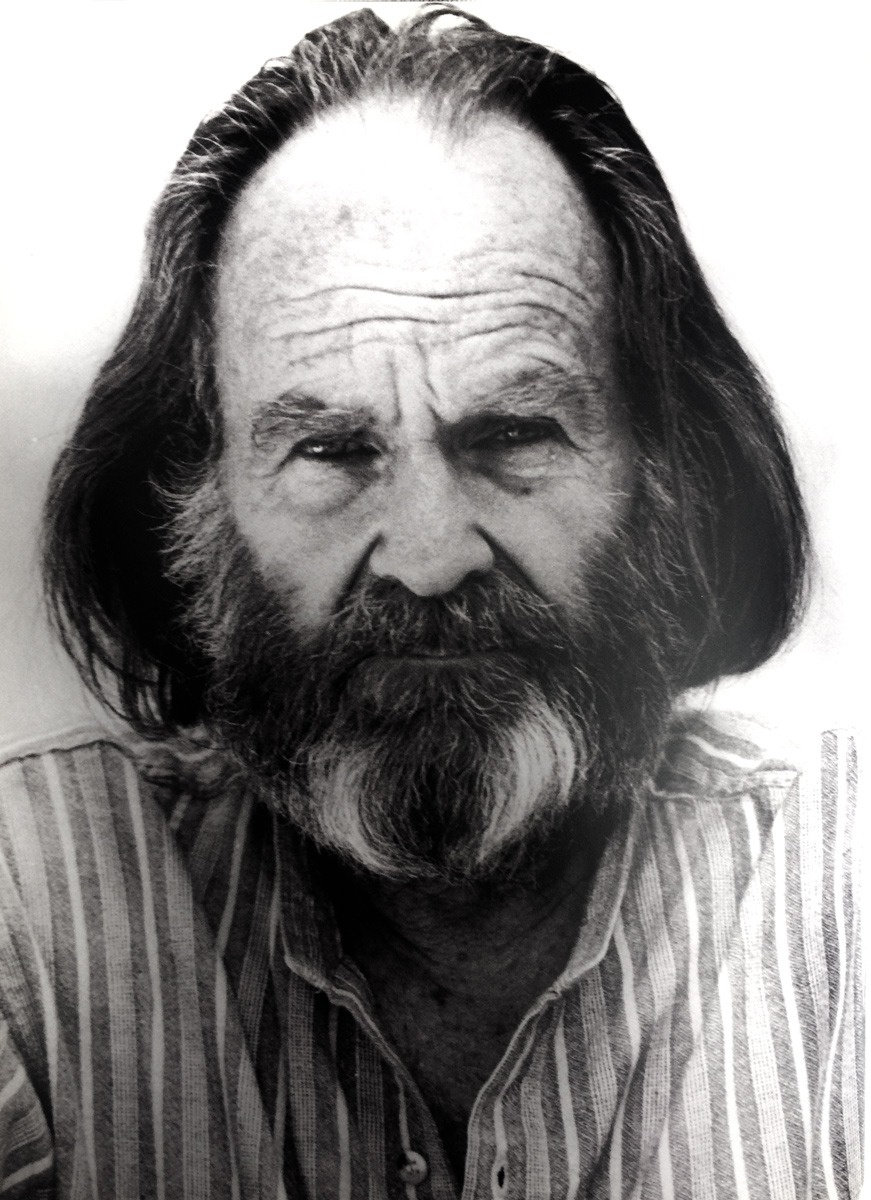 8. What do you enjoy most about your job?
I really enjoy the process, seeing and choosing materials, technical details to reach the final piece I want.
9. Your design journey has evolved in beautiful ways, can you share any highlights or anecdotes of this journey?
I don't know if it's an anecdote, but It has been a great evolution during these last two years, mainly because we are making pieces with processes that are difficult to do in Chile, 3D technology, and also bronze casting, it is not something common or I would say there are not many possibilities to work with these processes in my country Chile. It made me think a lot about all the possibilities. I have to develop new projects in the future, bigger scales, different materials, etc.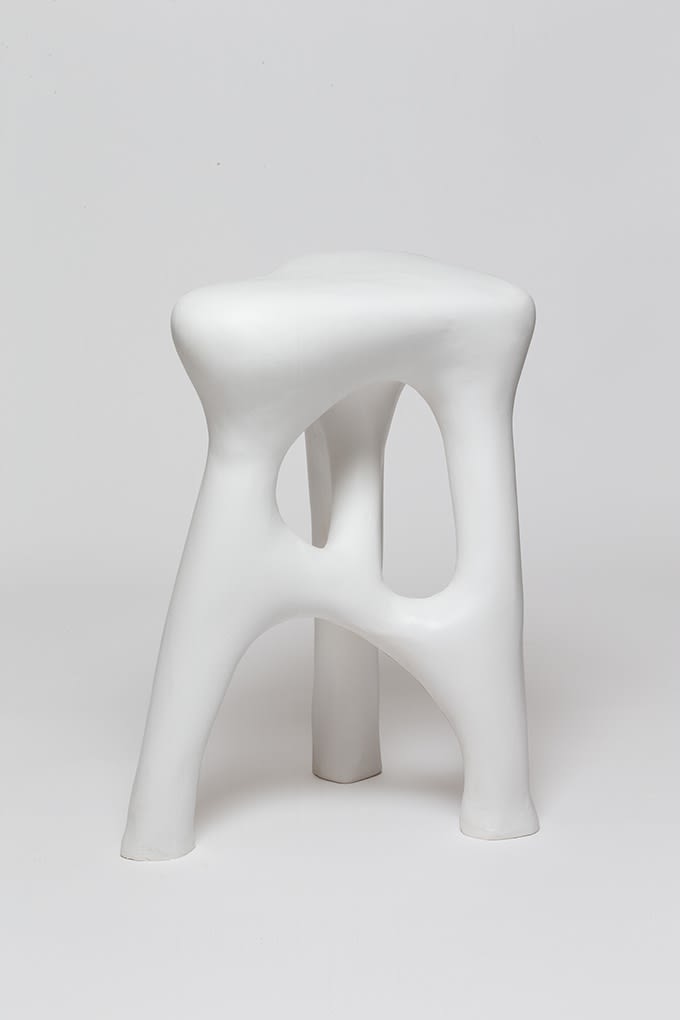 Murate Stool II - Root. Unique Piece. In Collaboration with Architect David Carcamo. Exclusivity for Galerie Scene Ouverte.
10. Where's the most unforgettable place you've travelled?
I know many places that I never thought to know, but I think of Zaton Veliki, a small village in Croatia on the Mediterranean Sea.
11. Where do you find inspiration?
My inspiration comes from everything I see around me, everyday shapes that make me think of new ways to use them. Example: a handle on the door, it could function as a stool, I try to make a reflection between the form and their uses, which can be infinite.
Limited Edition - Side Table. Exclusivity for Galerie Scene.
12. Favorite new artist or designer?
I don't have a specific name, there are many interesting designers currently doing good things.
13. What is one thing you can't live without?
Pencil and paper to draw.
14. In the US, where can our readers see your work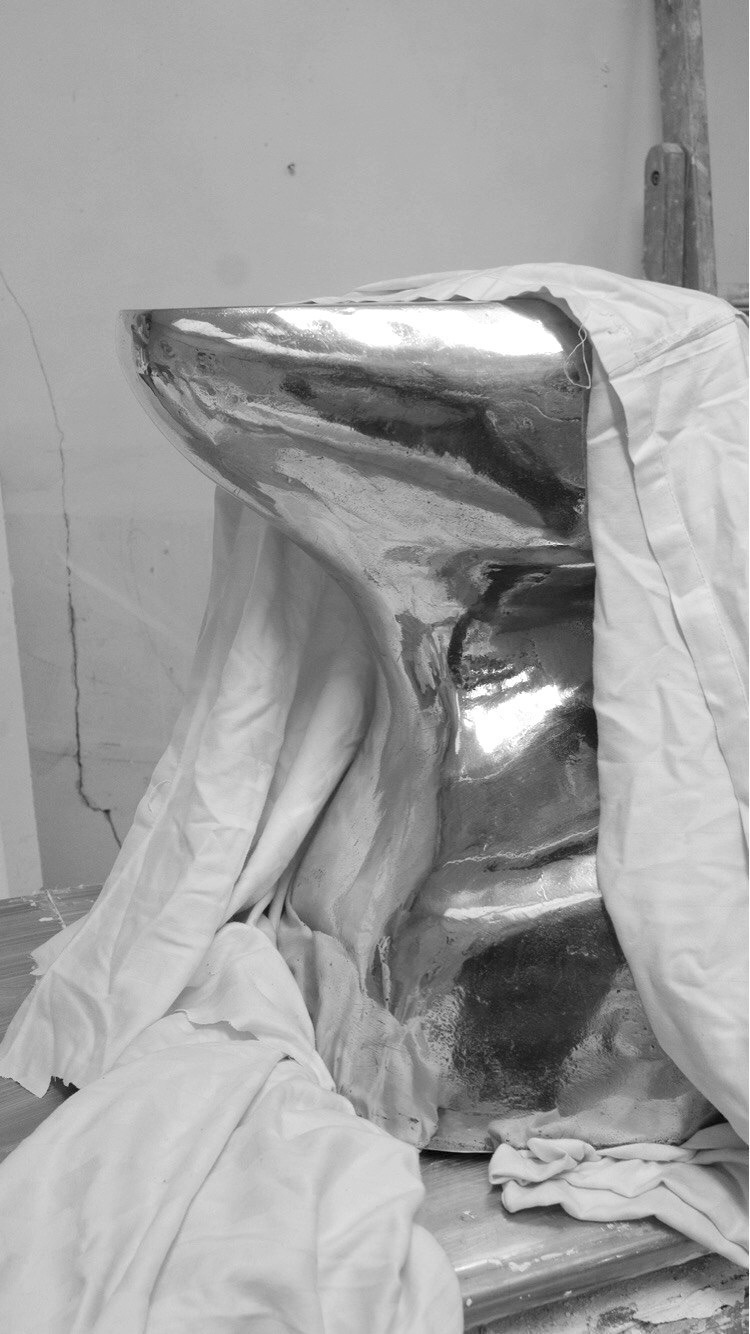 At the Studio. Image countery of Studio Twentyseven.
May 21, 2021