---
We are thrilled to launch Portraits with the singularly talented Purvi Padia of Purvi Padia Design. Purvi established her interior design firm over a decade ago, through which she approaches design by blending classic and modern forms. Her creations and philanthropic work have been noted and featured in Vogue, Forbes, The New York Post, and a host of other wide-reaching publications.
For our inaugural interview, Purvi took time from her increasingly successful firm to discuss how she crossed from fashion and beauty, finding her calling as an interior designer and entrepreneur, her current projects, and how UNICEF is making a difference in the lives of hundreds of thousands of orphaned children.
What were you doing before starting in Interior Design?
I started my career in corporate design for beauty/ fashion brands. During my 8 years of work in the beauty / fashion industry, I learned countless lessons about design, project management, client relations and marketing. However, during those years, I always felt something was missing and that there had to be a way for me to feel even more professionally fulfilled. Since I was a little girl, entrepreneurship was a dream of mine; and while I loved fashion & beauty, I soon realized interiors were my true passion. So, I went back to school and got my degree in interior design. I launched my firm in 2009. Having my own company has been an unbelievable amount of work, but it has also taught me so much about what I'm capable of and has been hugely gratifying. Interior design has so many similarities to the beauty/ fashion world, but I love the added layer of intimacy that creating a home for a specific client allows.
Where are you from and how has that shaped and inspired your work?
I was born in raised in the states, but my family is from India and I have spent my entire life visiting India as well as other Eastern countries. The culture and beauty of India is unparalleled and my exposure to it has surely shaped my design language. I love the idea of adding an intricate piece to an otherwise understated space and relying on rich textures and textiles to add interest to upholstered pieces. I love spaces that feel layered and have a small dose of tradition as a grounding element.
How would you describe your style?
I like my spaces to be eclectic yet cohesive and chic. I feel the most beautiful and authentic spaces merge concepts from both modern and traditional design while adding a few understated unexpected elements. I am drawn to spaces that feel curated but not perfect. I don't think my style can be described in just one or 2 words, and I think that's precisely what makes it interesting.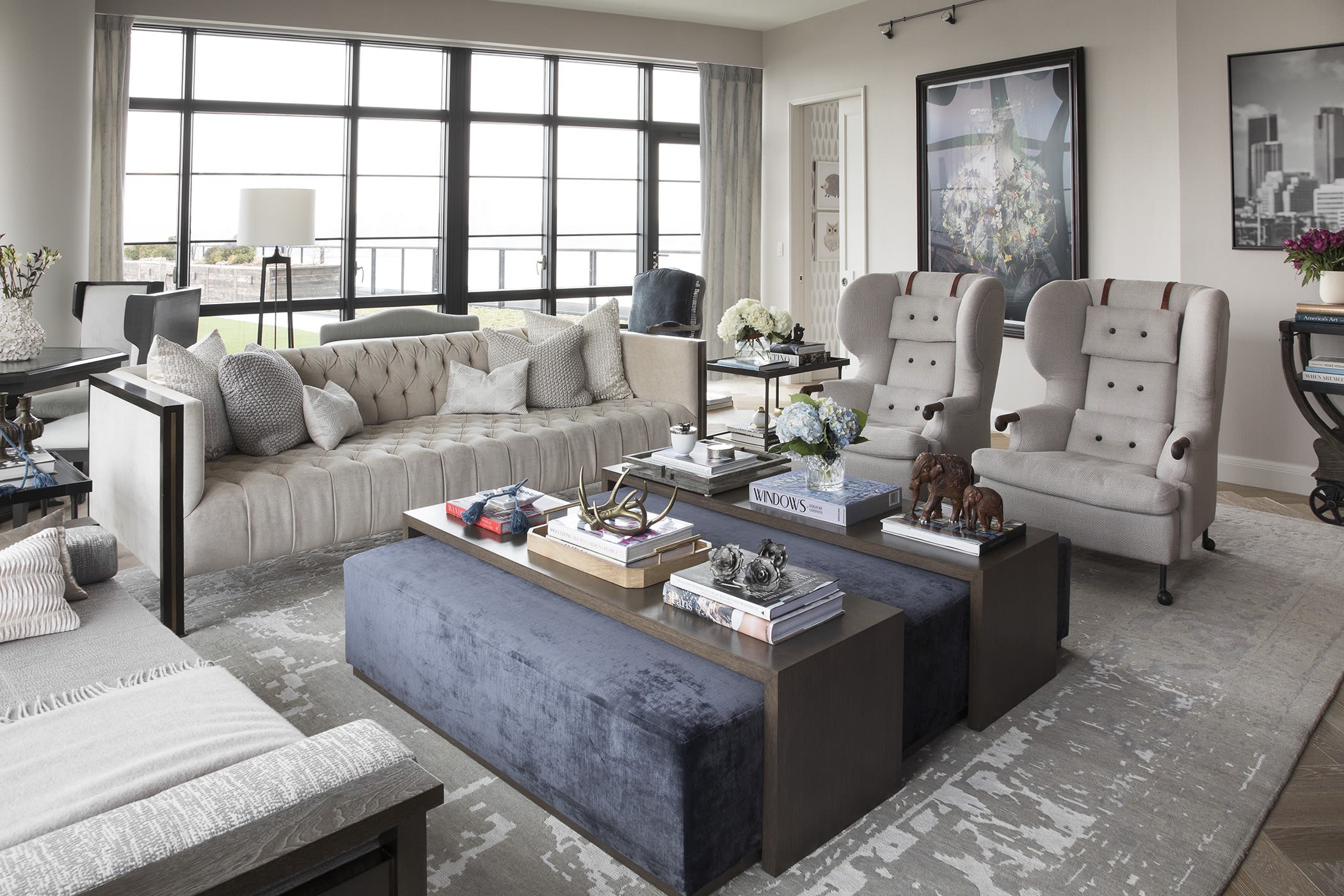 Photo by Scott Jones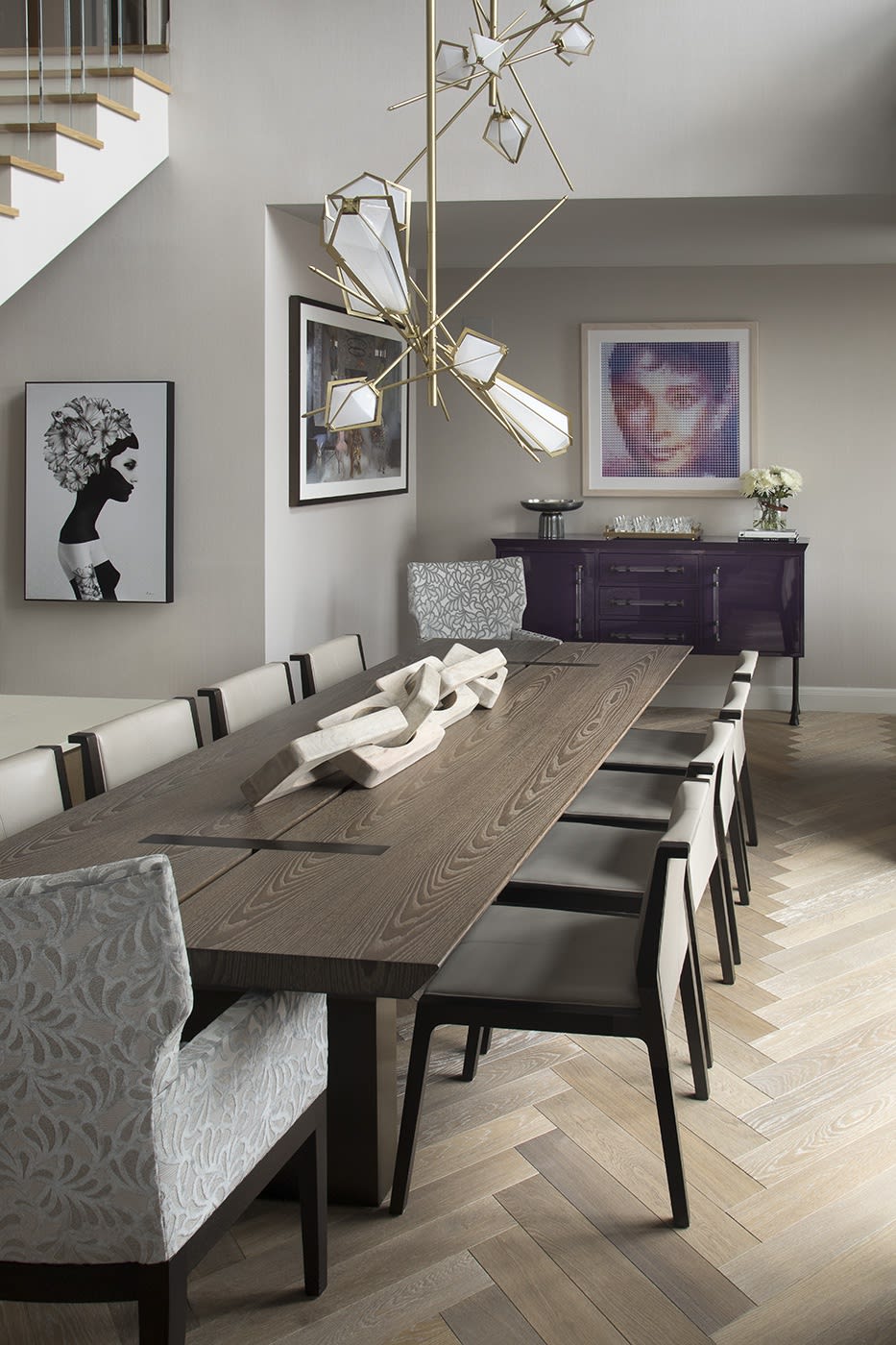 Photo by Scott Jones
Where do you find inspiration?
Everywhere! Travel has always been a huge inspiration for me. Seeing and experiencing other cultures and their takes on on beauty is such an effective way to feel inspired. I also love fashion. There is so much overlap between fashion and interiors - the silhouettes, the textures, the scale of pairing pieces, the colors and layers - the base of an outfit (or an interior) and the accessories that complete the look.
What is your favorite project to date and why?
I have 2. First my family's vacation home in Bridgehampton. It was a 5 year long process, and i was involved in every single little aspect. It is my favorite place in the world - the place I feel most at peace. And it has been the place where my family and I have made the sweetest memories.

Second - a loft I did last year for a family of 5 in Tribeca - a downtown neighborhood in NYC. It was such a perfect collaboration of designer and client - not only because we were so aesthetically aligned but also because the client just resonated with me. It made the process so enjoyable and when the journey is fun, the end result is always beautiful.
" I love spaces that feel layered and have a small dose of tradition as a grounding element. "
What is your favorite room of the house to design and why?
My favorite room in any home is the room where the family gathers - whether it's the kitchen, the family room or the living room. I love the idea of creating spaces that welcome conversation, encourage human connection and that will be the backdrop of many memories made.
How do you start your day? What are your morning rituals?
I start everyday with a Vitamin C and Vitamin D supplement and traditional homemade Indian tea using my mom's recipe that has been passed down for generations. I also exercise in some capacity every morning - my favorite way to move is Tracy Anderson Method - she's brilliant in her field and one of the kindest people I know.
Photo by Scott Jones.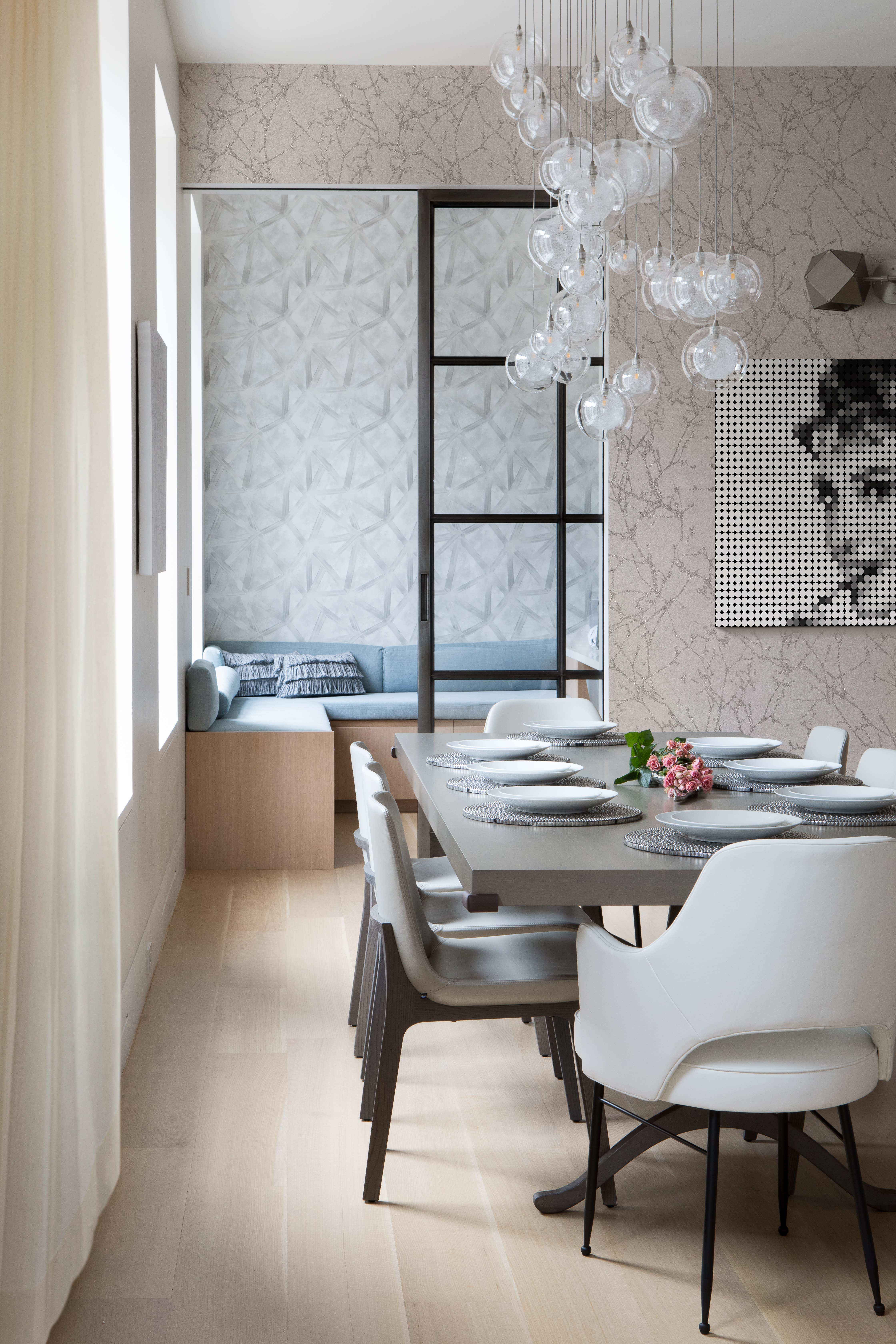 Photo by Scott Jones.
Any exciting forthcoming projects we should know about?
I'm currently working on a West Village gut renovation of a 6,000 sq ft duplex. We are doing this gorgeous monolithic curved stair that I am so excited about. It'll have a bit of a Parisian flair which is my favorite city to find design inspiration.
Favorite 3 materials to work with?
Marble, Boucle and glass (preferably fluted!)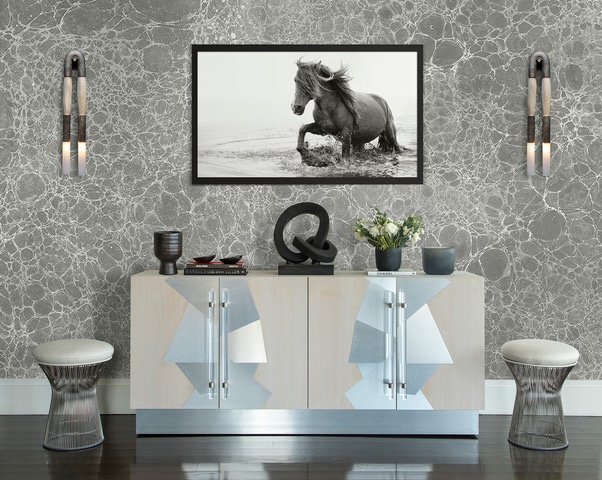 Photo by Scott Jones.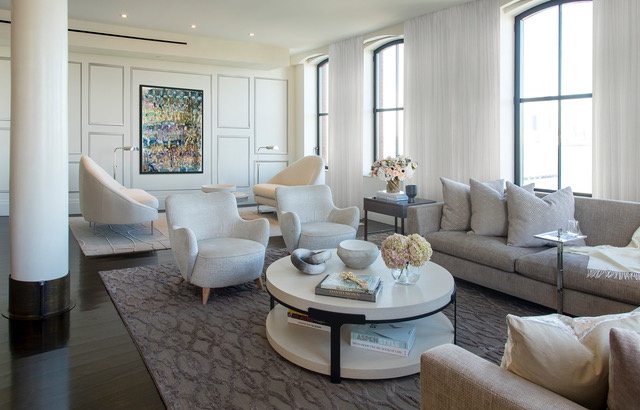 Photo by Scott Jones.
Tell us about UNICEF Project Lion
Project Lion is an initiative I founded in partnership with UNICEF USA in 2018. LION's mission is to provide children without families in India everything they need to thrive. LION serves 200,000+ children in 12 states in India with a multi-pronged approach combining both government efforts and NGOs. The program evaluates and elevates current standards of care to ensure that these children are given basic human rights and the ability to thrive as well as employs professionals in family reunification with the goal of finding permanent family care for as many children as possible. My hope is this initiative will change the trajectory of displaced children in India forever and so far, it has been incredibly effective and successful.
In support of LION, I collaborated with London Jewelers to create a jewelry collection that has an heirloom quality to it - 100% of proceeds of the collection go directly to Project Lion. The Lioness collection has been a beautiful merging of my 2 passions - design & humanitarian work and has resonated with women all over the country. We have a strong celebrity following and a "pride" of Lionesses that have been integral to the success of the program.
July 21, 2020